By Yuqing Niu, HomeGrid Forum Marketing Workgroup Chair, Asia, and CEO of Xingtera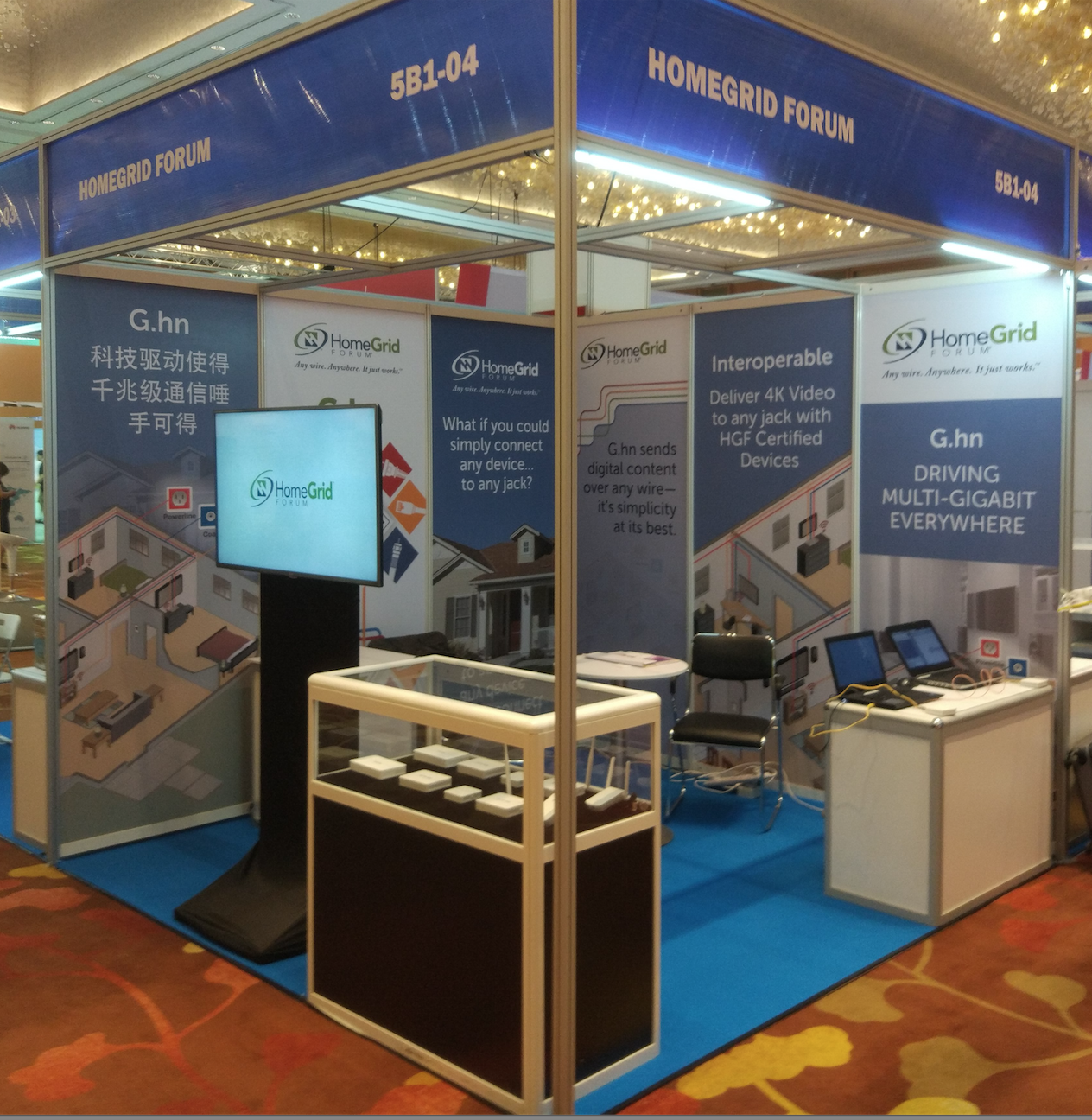 We're excited to announce that HomeGrid Forum will exhibit and speak at CommunicAsia, one of the leading tech events in Asia, for the first-time next week!
I will be speaking on why G.hn is the next step in Smart Home networking and home mesh, alongside Zowee Technologies Senior Vice President, Wei Chen.
As Smart Homes become a reality, there is now an emphasis on home mesh as a way to extend connectivity through the home, therefore avoiding Wi-Fi dead spots while simultaneously supporting bandwidth hungry technologies such as Video on Demand (VoD), 4K TV and data streaming services. Home mesh brings together both wireless and wired network access, which is arguably the future of Smart Homes.
G.hn is the backbone to our future infrastructure needs, capable of extending Wi-Fi coverage and performance throughout homes, businesses, and MDU's for the ultimate in-home broadband experience. It instantly meets the needs of a Smart Home network backbone; high-speed and low-latency, wired and wireless interfaces, anywhere, over any wire.
Aside from being an ITU-T standardized technology, G.hn works over various types of legacy wires including; power lines, phone lines and coaxial cables. It does this by creating a true hybrid network over any available medium, which is becoming increasingly important as consumers and businesses alike expect seamless connectivity, everywhere.
A key advantage of G.hn is that it is secure – something that is crucial in an age of cyber fraud and online hacking. For instance, G.hn over powerline is a secure means to provide information in a per link encryption network back to the router instead of legacy powerline solutions, where having it exposed on a multiple array of Wi-Fi hotspots can lead to one hotspot compromising everything.
G.hn can provide the future connectivity needs of tomorrow, today, which is why it is the ideal backbone for Smart Home networking and home mesh.
Presenting with Zowee Technologies will give me the opportunity to highlight the G.hn products, including G.hn Coax Adaptors, G.hn Phoneline Adaptors, and G.hn Powerline Adaptors, that are already being used across Asia to increase connectivity.
If you'd like to know more about G.hn, I'll be speaking during the conference track "Smart Cities" alongside Zowee Technologies at 4.30 pm on Tuesday 23 May – the session will cover home mesh and G.hn as the next step in Smart Home networking.
Alternatively, visit us at booth 5B1-04 for more information about G.hn!