Chair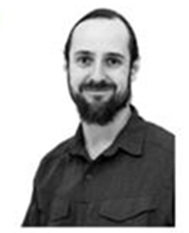 Philipp Rietzsch is Chair of the HomeGrid Forum Industrial IoT Task Force and Head of Research & Development at Teleconnect.
Why is Industrial IoT important?
In the growing market of industrial IoT, companies are looking for affordable, robust, efficient, flexible, and easy-to-install solutions for the harsh environment. The need for gigabit bandwidth in industrial IoT (IIoT) applications continues to grow as high-speed IoT devices like imaging sensors and video cameras are increasingly being deployed to enable basic industrial automation, system control and even advanced AI capabilities.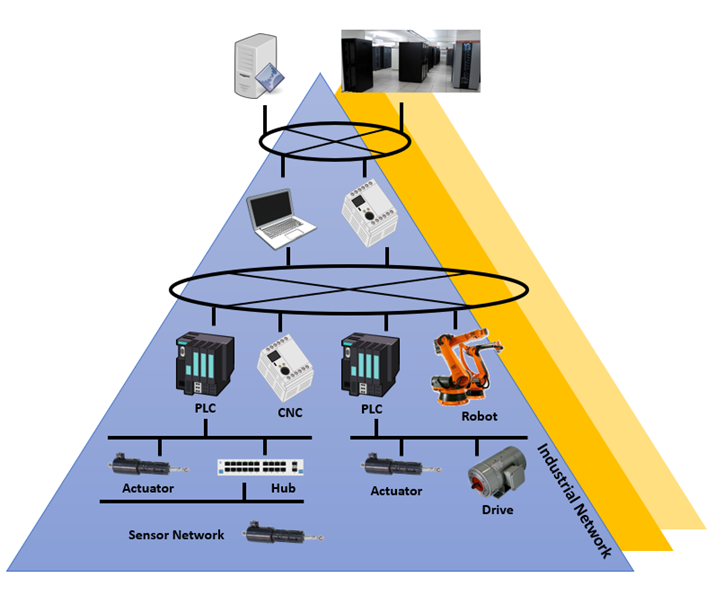 Why is G.hn important for Industrial IoT?
Wireless technologies cannot always operate reliably in the extreme conditions presented by the various obstructions ubiquitous to industrial environments such as concrete walls, brick or sheet metal that severely impair the quality and reliability of wireless signals. In the harsh industrial environment, communication interferences greatly increase the risk of production down-time or may even impact critical on-site safety systems. As a result, a range of wired links or cabling is preferred over wireless medium to send low-speed serial communications to control and connect industrial applications. The pyramid in the illustration shows a typical industrial structure. Here some sensors in the lowest level called field layer are shown, which are connected to the automation equipment in existing plants using slow-speed serial bus systems. As mentioned at the beginning, modern control systems and artificial intelligence systems need high-performance IP networks at the field bus layer of an industrial plant. Costly modernizations using Ethernet infrastructure can be avoided by using the g.hn solution approach presented here, which enables gigabit performance via existing infrastructure. This can be realized by retrofitting IP-devices in parallel to the serial field bus or by replacing slow field bus sensor and actor devices by modern IP-technology. In summary G.hn can utilize the existing cables in industrial environments to reliably deliver high-speed, multigigabit data to local area networks which are in turn connected to IIoT endpoint devices through common Industrial interfaces.
Benefits of G.hn for Industrial IoT markets
G.hn Industrial IoT systems provide reliable and high-speed networking capabilities over any wired medium, including AC or DC powerlines, phonelines/twisted pair, or coax cables. G.hn provides secure, low latency, high speed, real-time connectivity, especially critical for access and industrial applications where new cables and infrastructure can be otherwise challenging to install such as buildings and cities automation as well as factories automation. G.hn is well-suited for a range of industrial IoT networks including smart lighting control, smart elevators, smart traffic lights, charging stations, industrial plants, airport navigation systems and fire alarms among others.
---
Markets
Buildings and Cities Automation:
Smart Buildings Entry-Door Access Control
Fire Alarms
Smart parking systems control
Smart Lighting Control
Street Lighting
Smart sensors
Smart Elevators
Factory Automation:
Sensor and actuator deployment in the factory facility
Robot controlling
Machinery communication
Subsea telemetry
Autonomous Mobile Robots
Smart Lifting
Oil exploration with semi-autonomous systems
AR/VR
Extending reach of existing RS232/485 bus
Transportation:
Railway industry
Aerospace industry
Automotive industry
Maritime industry
Energy:
Substation automation
Wind turbine automation
---
G.hn Certified Systems for Industrial IoT Markets
devolo AG: Magic 2 LAN DINrail MT03366 (DE-EU) – HomeGrid Forum
MWAVE Consulting, LTD: TC430 – HomeGrid Forum
Teleconnect GHN.SOM.PLC – HomeGrid Forum
---
Additional Resources
https://homegridforum.org/2023/03/09/new-industry-research-reveals-g-hn-case-studies-for-industrial-iot-networks/
HGF White Paper G.hn Industrial IoT Use Cases: https://homegridforum.org/wp-content/uploads/2023/03/20230308_HGF-White-Paper-Ghn-Industrial-IoT-Use-Cases-_v8_FINAL.pdf
MaxLinear Industrial IoT Evaluation Platform DMI920: https://investors.maxlinear.com/press-releases/detail/443/maxlinear-industrial-iot-evaluation-platform-combines-g-hn
ITU-T White Paper: GSTP-HNIA: Use of G.hn in Industrial Applications: https://www.itu.int/pub/T-TUT-HOME-2020-1